When I was a kid, my grandmother took each of her grandchildren on a trip. Just her and whichever
one of use whose turn it was. The rules were we could stay in a hotel but only if we went somewhere within driving distance. Or we could fly but only if we went somewhere we had family we could stay with. Everyone else went to either Houston (flight) or Branson (hotel). I was different though. My trip was the summer after seventh grade, after we'd done a unit in Arkansas History learning all about the state parks. I wanted to go to Murfreesboro to
dig for diamonds
.
Here's the thing though: Arkansas summers are long and they are hot and digging for diamonds in that weather can be summed up in one word: MISERABLE. We found some jasper, bought some trinkets in a gift shop, and spent the rest of our getaway in the hotel pool. That being said, I KNOW that taking a trip with kids, a trip that involves a hotel with a pool, means you'll end up spending a huge chunk of time by that pool.
And that's exactly what we did in Birmingham.
I loaded up the kids Saturday morning and told them we were going to a "different" Target and that, if they were good, there might be a surprise later. We were across the Alabama line two and a half hours later before they began to smell a rat. "I think we're going on a vacation," J told me.
We settled in for lunch at Momma Goldberg's Deli and while J was at the soda machine, someone tapped him on the shoulder. It was his Gigi! We planned the trip more than a month ago and I managed to keep it a secret from the kids the whole time. As they ate their sandwiches, I revealed part two of the surprise: we were staying in a hotel (you'd think we don't travel as much as we do with how OMGEXCITED my kids get over hotels). A hotel with a pool. AN INDOOR POOL. That might - might - have been a better surprise than Gigi.
Needless to say, much of our time in Birmingham was spent at the pool. There's a good chance that on Day Two I poured a couple Lime-a-Rita's in my favorite cup and tried to pretend I was in Vegas (didn't work).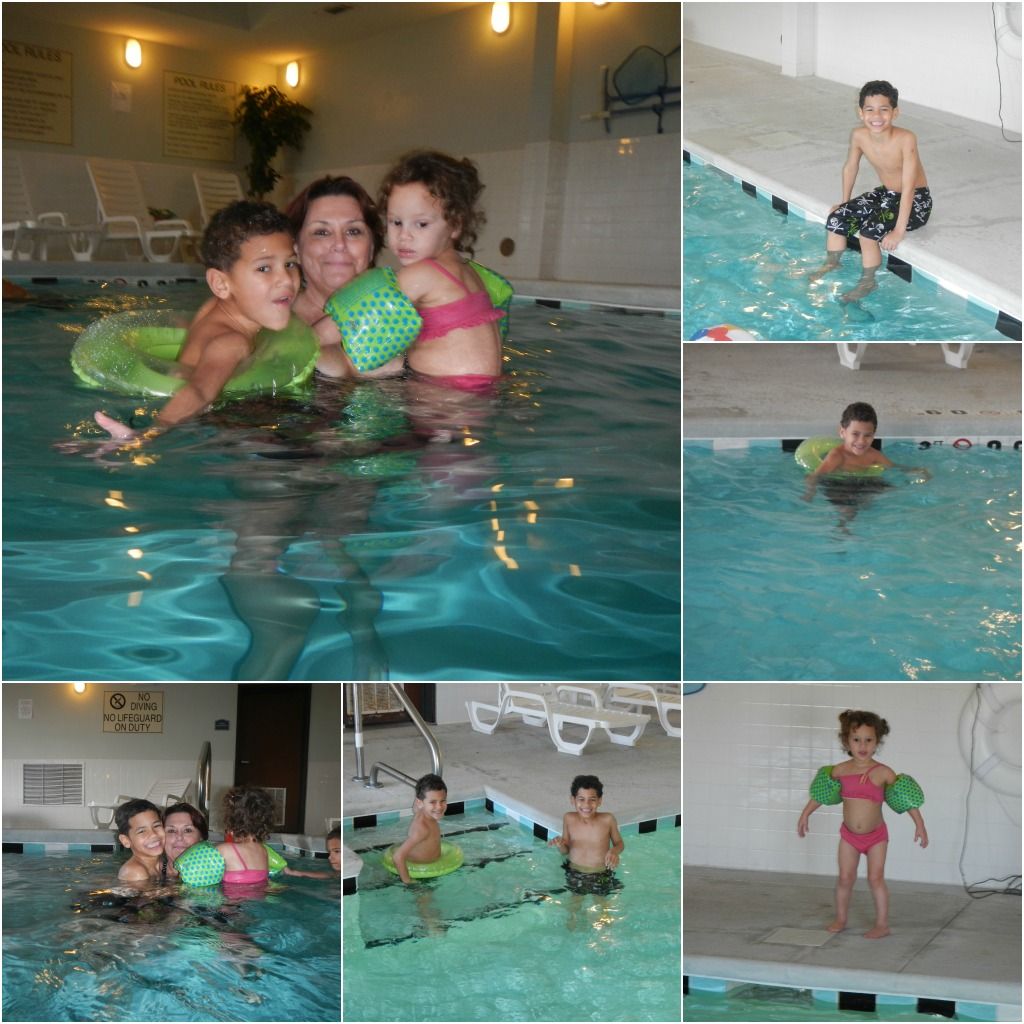 We did do a
few
things other than just playing in the pool though.
When we first began talking about this trip, I did what I do best: I researched places to eat. I knew I wanted to eat at the
Irondale Cafe
and I also wanted to try
Momma Goldberg's Deli
and Pinkberry Yogurt (no Pinkberry in Memphis. I KNOW!) We never did make it to Pinkberry but we actually met up with my mom at Momma Goldberg's in Homewood.
The nachos are supposed to be "world famous" and while I appreciated the idea (Doritos with melted pepperjack and sliced jalapenos), they were easily something I could've made on my own.
I suppose I'll forever be indebted to Momma Goldberg for the idea. The sandwich I had wasn't anything special -- in fact, I think Lenny's subs are better. I guess I'd grade Momma a B+. Good food but didn't quite live up to the hype.
Saturday night we had dinner at a little Italian cafe that was chosen because their Saturday special (large two topping pizza with four drinks) was only $14 and they had cheap wine. Regina George wasn't thrilled with it but, these days, she isn't thrilled with much: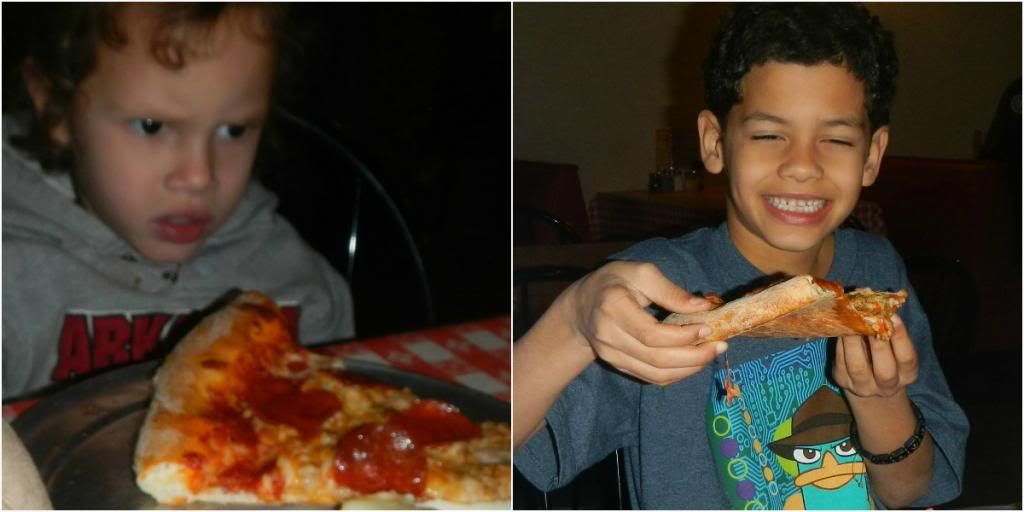 Sunday, we headed to Irondale where we didn't just eat at the cafe, we also checked out the cool train yard. The boys were definite fans.
That afternoon we headed to a state park to check out their wildlife rehabilitation center. They would've been better off calling it a bird hospital. It was Lame with a capital L. How you going to have a wildlife center with no wildlife? We did walk on the trail a little bit and, oh yeah, K1 saw a koala. In the Alabama woods. A miracle, y'all!

The rest of our time was spent - where else? - at the pool.
Oh! Guess what I had for dinner that night?
They have Whataburger in Alabama, y'all! Mmm. Grilled onions and grease. My kind of dinner.
We left Monday morning to tears. J especially wasn't prepared to leave his Gigi. But we had a great weekend while it lasted!