I guess this is my New York wrap up.
Hold me.
I've been back for more than two weeks but this -- this officially means the trip is over.
1) First things first. We generally have some kind of shirts for our Whore Trips. We've done everyone-wear-a-different-funny-one in NOLA. On our last Vegas trip, we all wore shirts that read "I Came to Get Naked with Harry." For this trip? This:

Are those not the MOST AMAZING SHIRTS EVER? Love. Love.
2) There were Jello shots Friday night. A lot of them. And there may have also been a cell phone/ we're in our 30's version of a prank call but I'm not saying a word.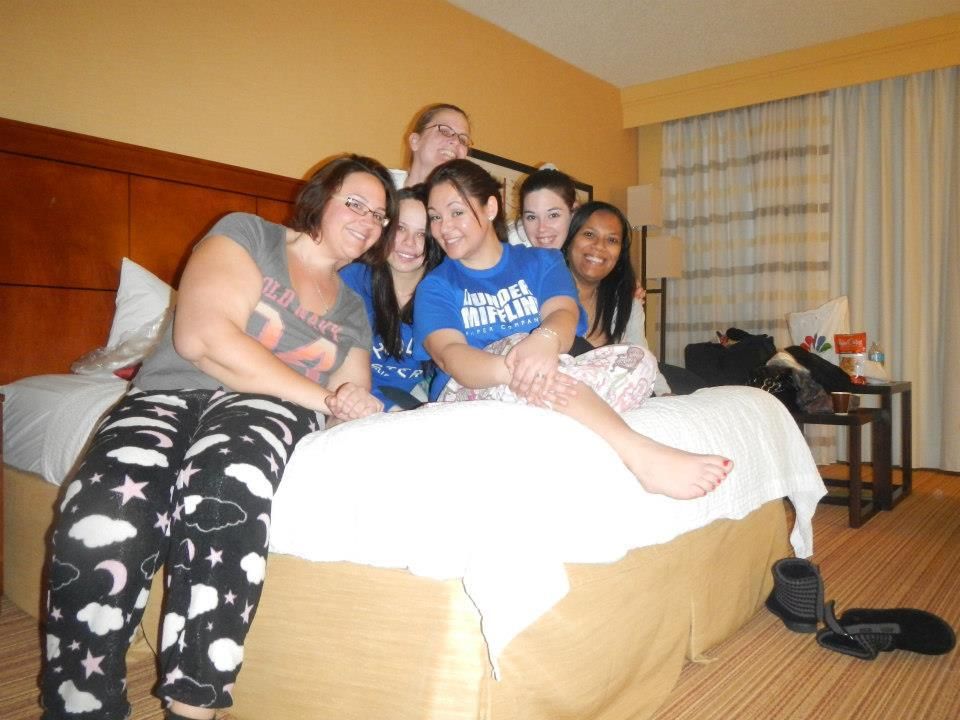 3) I don't know if you can tell, but there is a scrunchie in my hair in the above pic. I joked around that I was bringing a scrunchie thanks to the
Sex and the City
episode. You know the one . . . Scrunchie Lady from Macon, Georgia. Anyhow. I brought my one remaining scrunchie that's held on from the 90's and three kids and a million moves. AND I FORGOT TO BRING ANY OTHER HAIR ELASTICS. Seriously! I'm glad I have at least one friend who loves me and loaned me a ponytail holder so that I didn't have to wear that scrunchie on the plane ride home. It was fine for lounging around the hotel but other than that . . .
4) We stayed at a hotel in Jersey City. After checking into our room, I opened the curtains to check the view. If you crooked your neck just the right way, you could see the City. I told everyone, "Look! It's Manhattan! At least I think it is . . ." I mean, how would I know? Dahlia piped in with, "or it could be Hoboken!" You need to know this little story for #5.
5) Friday night. We rode the bus to my friend Nerissa's car in a park-and-ride lot. Rella and I were delirious, I suppose, with exhaustion and excitement.
We'd had absolutely nothing alcoholic to drink.
We were very giggly and kept proclaiming,
"no mas pantalones!"
At one point, we could see the Manhattan skyline and I asked Dahlia -- "
Is that Manhattan? Or is it Hoboken?"
When the bus got to the lot, a man behind us said, "I hope you have a designated driver." Ha! Epic!
6) A little shot of Chinatown: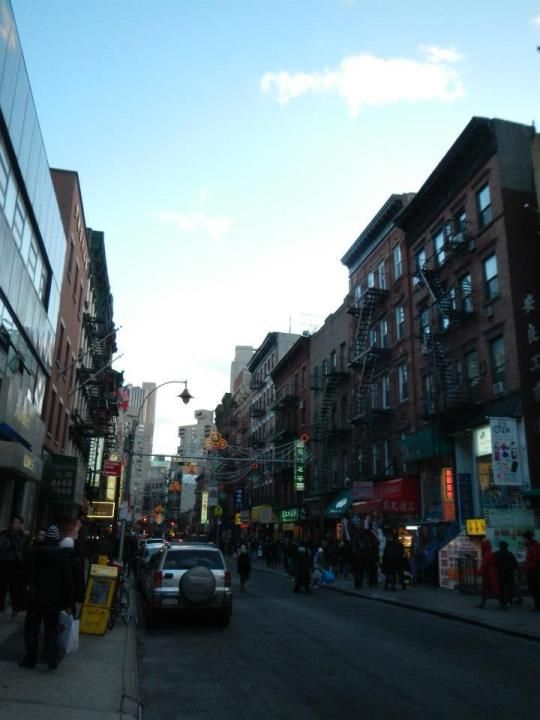 7) We did a lot of shopping -- mostly for souvenirs. I regret to inform you that we didn't so much as step foot in Macy's and none of us lugged around a Big Brown Bag from Bloomie's either. But, dude, did we hit up those little "5 for $10" t-shirt shops! My personal favorite of all the stores was the NBC Experience.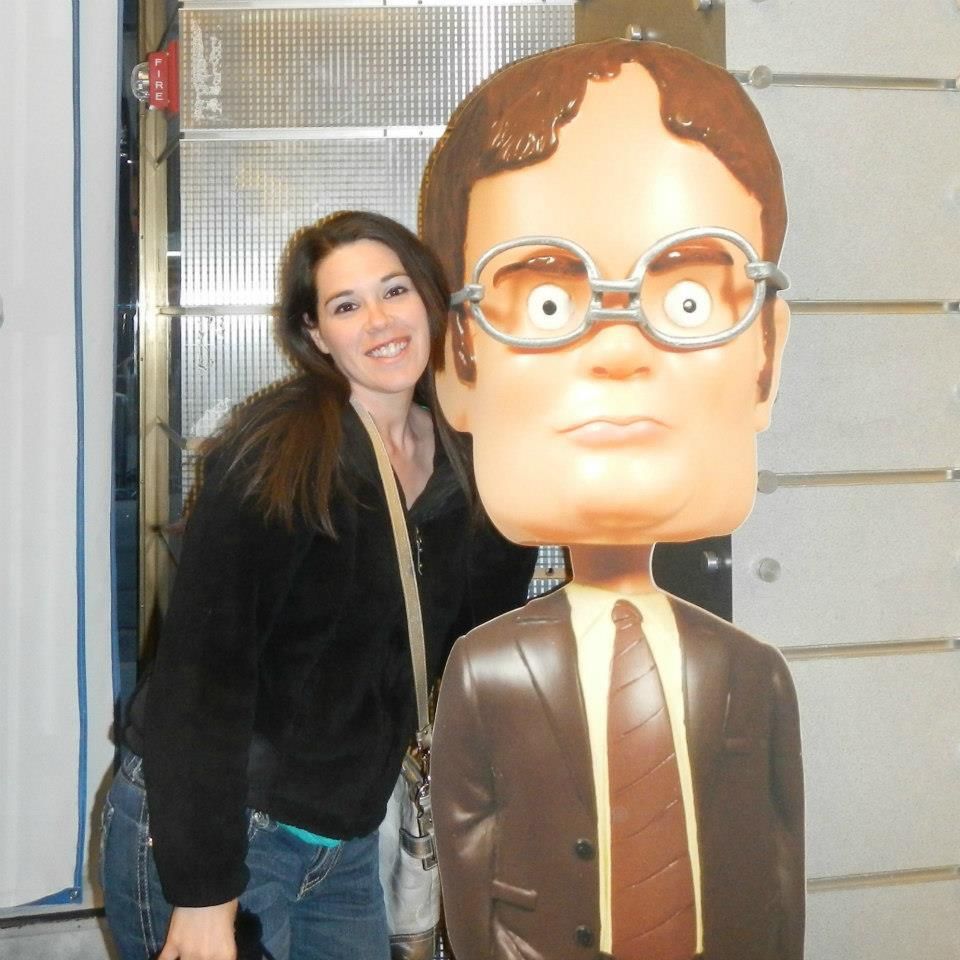 The Office! Friends!
So many cool things. I'm sort of kicking myself for not buying a
He's Her Lobster
shirt but I did get me a Dunder Mifflen/
That's What She Said!
in a two-pack. AND a Jim Halpert bobble head.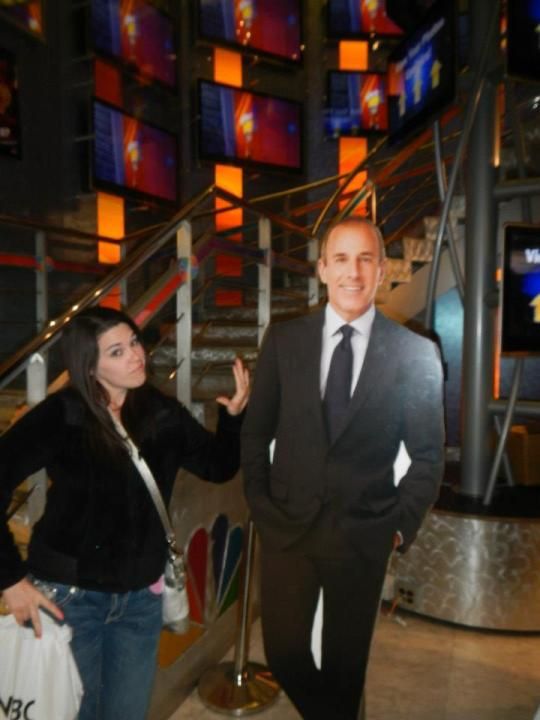 He was MEAN to Ann Curry!

8) There is a Zoltar machine inside of FAO Schwartz! It was a total rip off, wanted you to keep giving it money before it told you anything. But still! Zoltar!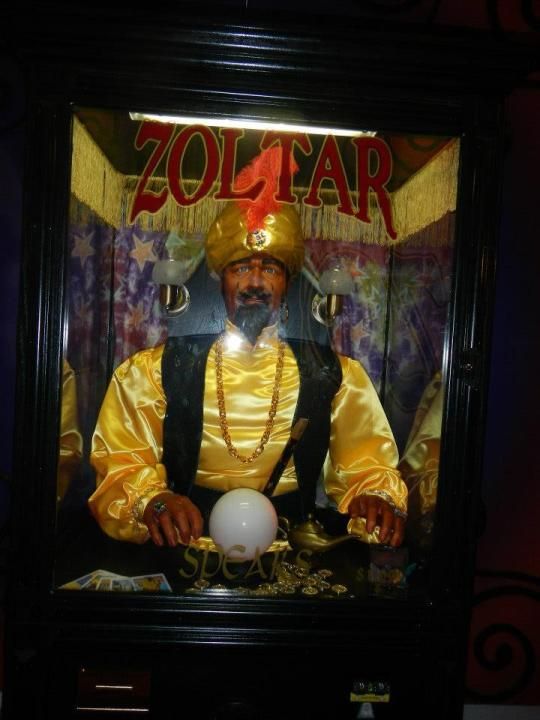 9) We walked past a Yankees store and, of course, I had to stop in and check it out. If I'd wanted to buy anything, I'd have to offer up my firstborn. But I did get a picture of me with this Mrs. Jeter jersey, a way more sophisticated offering than the Mrs. Jeter tanktop I bought off Ebay several years ago:
So sorry for the ass shot. It was unitentional, I swear it.

10) As we were walking through Central Park Sunday afternoon, we were discussing one of our favorite shows - SVU - and how the bodies of dead hookers are almost always found in Central Park. Right around that time, a duck started to, um, accost another duck. It tied in so well to the SUV conversation. And Dahlia said, "the perp was a mallard!" And then I died. And I still giggled when I typed it again. And, yeah, you probably had to be there.

Now. IN MY OPINION, the actual candy at Dylan's was pretty overpriced. They had tons of cool things, though, and lots of retro items. I bought a bacon chocolate bar and while it tasted absolutely disgusting, I give them an A for having the balls to mix bacon and chocolate and try to turn a profit on it.
The candy-infused cocktails, though? Awesome!
I had the strawberry nerds mojito. Yummay!
And that's a wrap, folks! Whore Island took New York and we took it well!