It's amazing what you can do when you realize that you have an entire day -
all to yourself
- stretched out in front of you! And by "an entire day" I mean five hours. And by "all to yourself," I obviously mean "Ihavekidsandhaven'tbeeninthishousebymyselfsince2010." Yesterday morning, blessed Tuesday morning, I popped right out of bed. It was like a kid with a snow day at school. I had a day to myself and I was going to waste none -- not one single minute! -- of it on laundry or dishes. I got up, squeezed in a work out, did a couple loads of laundry, started the dishwasher, and fixed three lunches.
All before the children woke up!
AND! And! While watching some reruns of
Boy Meets World.
Doesn't that show make you feel old?
Corey, Topanga, and the gang all graduated the same year I did. So seeing Corey Matthews as a 12-year-old makes me feel . . . well, not young. And kinda sad. Morose. A little depressed.
I digress.
I got a lot of stuff done early so when a friend texted and asked if I was up for lunch I was all "HELLZZZZ YEEEAH!"
Y'all. If you have kids then you arrrdy know this. But. Of all the things you can do with kids (fairs! Parks! Disney movies!),
trying new restaurants
is not on that list. I'm making it my goal to try a new restaurant every Tuesday this semester my kids are in school.
Yesterday, that meant
Soul Fish Cafe
.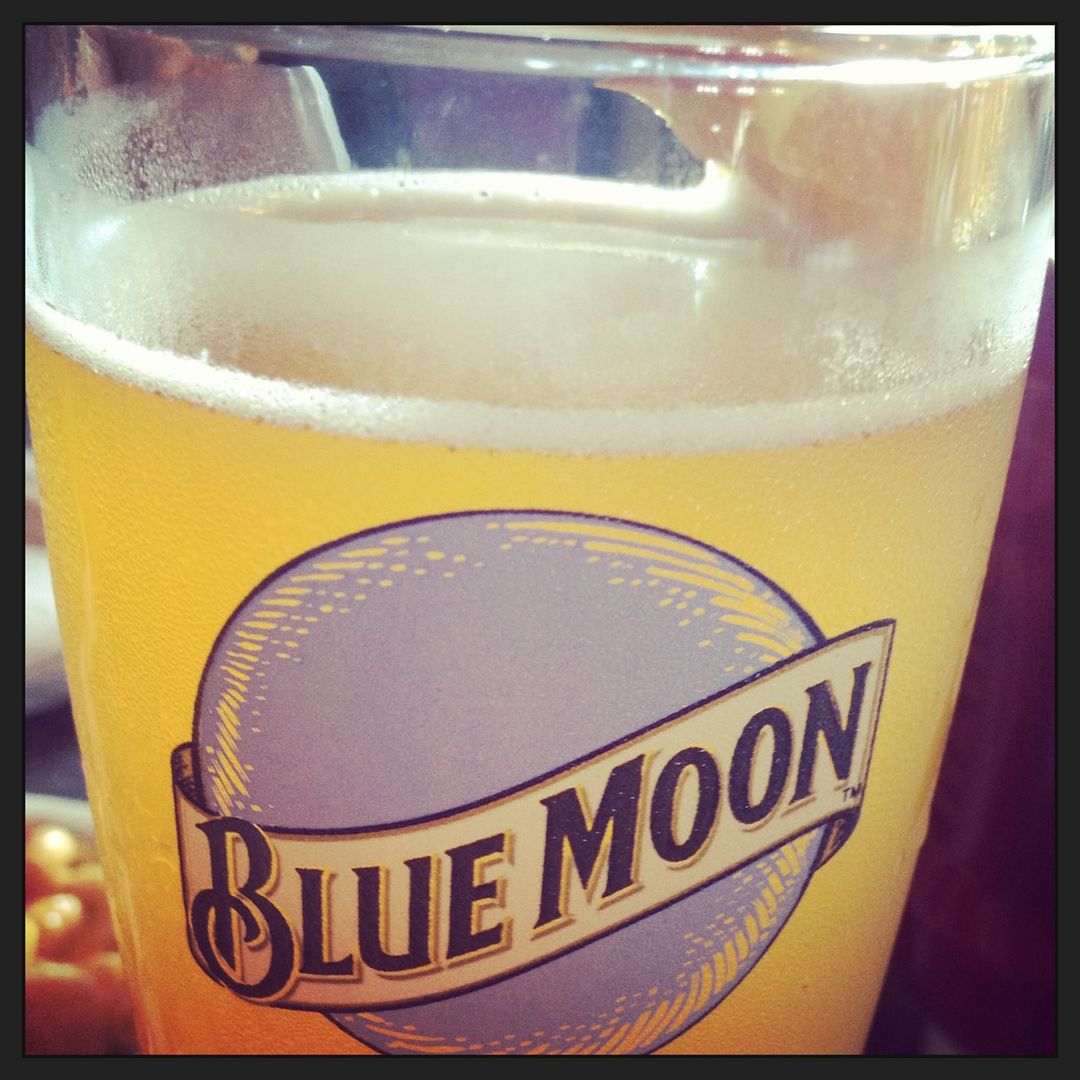 The ONLY pic I took at Soul Fish.
Dubs Tee Eff is WRONG with ME?
I'd heard good things about this place and I
had
to try it. I LOVE southern food. Love it. I already know Gus's sorta kinda
owns
Memphis when it comes to fried okra and corn nuggets but there's nothing wrong with trying a new place, right? So, Soul Fish it was.
This place.
They have Blue Moon ON TAP! I love Blue Moon! LOVE! Not only that, but perusing their appetizer menu I saw fried pickles. And fried green tomatoes. And, y'all!, hush puppies! Just as their apps! LOVE.
Kendra and I split an order of fried pickles (and BONUS for Soul Fish: they actually split the app price on our ticket!) and they were so good. I'm kind of getting all dreamy and goo-goo eyed just thinking about those fried pickles. I know I've already brought up Gus's this post but lemme do it just one more again: Gus's has fried pickles. Their fried pickles are KICKED IN THE ASS AND THEN KICKED AGAIN AND AGAIN AND AGAIN by the fried pickles at Soul Fish. They were just.that.good.
We decided to split a couple entrees. I ordered the crawfish po' boy (no intentions on eating the bread; just wanted the crawfish without paying the entree price) with fried okra and an side of hush puppies. My friend ordered the Cuban po' boy with the Cajun lettuce on the side.
Everything was just . . . so good. Exceptional. I'm racking my brain trying to come up with the best thing from the meal and it's just not coming to me because everything was so good. The crawfish was good, but the sauce that came with it was so exceptional that it made me want to sit on my couch last night and eat it with a spoon (I totes had leftovers. I may be a ###hashtagFatGirl but even I can't eat all the food we ordered). The fried okra made me think of my Granny Audie (and then I wanted to cry). The Cuban po'boy was, like, OMGTHISISONEAMAZINGSAMMICH. The cabbage made me wonder why I waited so long to decide I liked that veggie as anything other than kraut. And the hush puppies. Well, y'all, they were hush puppies.
'Nuff said.
I think I've written enough about this place. So I'll sum up with this: If ever you are in Memphis, make thou way to Soul Fish Cafe. There are locations in mid-town and Germantown. Getcha a Blue Moon or three, some fried okra, and order those damn fried pickles, mmkay? K. Thanks.